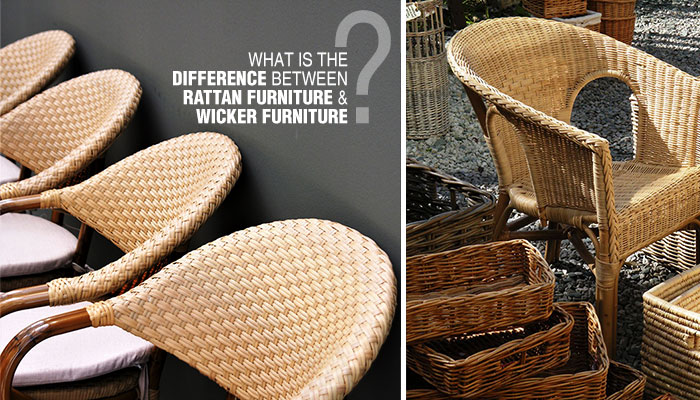 Made of natural materials, rattan and wicker furniture combine the visual appeal of contemporary furniture while retaining a classic, traditional touch.
But before you step out to buy furniture, you must know that although rattan and wicker fall under the same category, there is a big difference between the two.
Here is a simple guide to understanding the difference between rattan and wicker furniture and choosing the right combination for your home.
What is Rattan?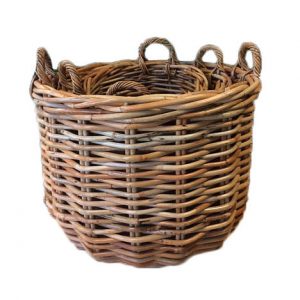 Rattan is a type of vine that grows in the shape of a pole. It is a close relative of the palm tree and is found in abundance in the tropical jungles of Asia, Africa and Australasia.
With a diameter that is up to three inches, rattan is known to grow to a height of one hundred feet in some instances. Rattan is known for its excellent strength and durability.
How is Rattan Furniture Made?
Unlike bamboo, which is a hollow pole, rattan has a strong, solid core. This makes rattan hard to break. Rattan is harvested with its core along with the vertical grains and cut into small sections. It is then steamed so it can be fashioned into various shapes.
The outer skin or peel is never wasted. It is used to bind the furniture joints together.
What is Wicker?
Contrary to popular belief, wicker is not a material. It is rather an ancient technique used to manufacture furniture from varied natural materials. These natural materials could be anything from willow, rush, rattan core, cane, straw and bamboo among others.
The process of making furniture using the wicker technique begins with making the material wet before cutting it into strips. The strips are then woven into the shape required.
In recent times, synthetic materials such as plastic or wire are also used to make furniture using the wicker technique.
The Difference Between Rattan and Wicker Furniture
In essence, rattan is a type of material used in making furniture whereas wicker is a technique of making furniture.
Rattan furniture is made from rattan only whereas wicker furniture can be made from any material including rattan and synthetic material.
Other than the basic difference, rattan also scores over wicker in terms of versatility and durability besides being available in a wide choice of colours.
Natural rattan furniture, however, tends to fade when exposed to direct sunlight. Rattan is, therefore, a good choice for indoor use.
Only Cobra Cane Furniture
Looking for wicker and rattan furniture that is classy, stylish and affordable?
At Cobra Cane, we are happy to serve customers across Sydney, Melbourne, Adelaide and all over Australia. Established in 1991, we are a dedicated retailer, wholesaler and importer of quality cane and rattan products.
Choose your perfect furniture from our collection. Buy online or walk into our store at 388 Heidelberg Road, Fairfield, 3078. Reach out to us today!