We are as passionate about cane furniture as you! We understand how you feel when your favorite piece of furniture starts showing signs of wear and tear. At Cobra Cane, we are dedicated to not only offer you the best cane furniture you'll ever set your eyes on, we also ensure that your furniture is being taken care and repaired with utmost care. Your cane chair repairs are no more a nightmare!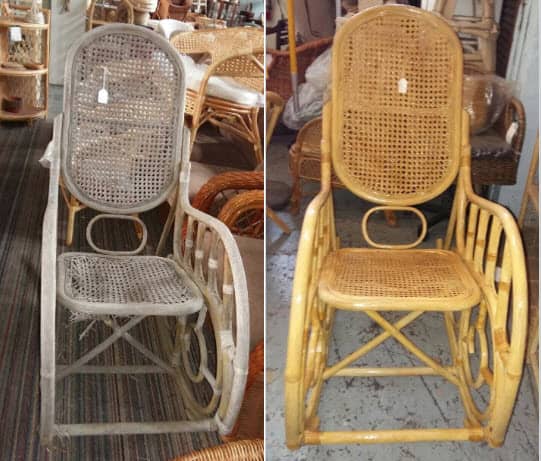 Cobra Cane Makes Your Old Furniture Look Brand New!
Give us your old furniture and rest be assured that you are taking back the same piece that looks new and fresh now! We help you with all kinds of cane repairs that include:
• Re-caning of bentwood chairs
• Replacement of cane seats
• Restoration of antique cane furniture
• Repairing of laced cane work
• Cleaning and re-lacquering of cane
• Re-staining and painting of cane
• Cane handmade as per your preferences
• Basket repairs
Our Products & Services
Cobra Cane offers you the best of cane furniture in Melbourne! Our exclusive online collection has every kind of cane and rattan furniture you have ever dreamt of. We also repair your old cane furniture for you!
Contact Us
You no more have to dispose of your cane furniture just because they have faded or have to be repaired. We assure you 100% quality service. For more details, you can ring us at (03) 9417 7888 for a free quote.