If you are looking to get your cane furniture repair in Melbourne, then there is only team you can trust: Cobra Cane. We are the professionals that are passionate about cane and have all the experience and love that you can imagine! Cobra Cane are the experts for all cane, rattan, rush, wicker and seagrass repairs.That is why people throughout Melbourne come to us! With our years of experience and skill, we can handle all types of cane furniture repair. From basket repairs to breuer seat repairs, from providing mesh repair kits to bentwood chair repairs in Melbourne, we can do it all for you!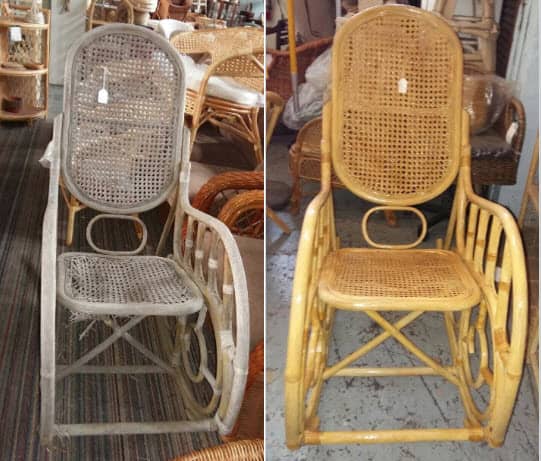 The Complete Cane Furniture Repair in Melbourne
When you come to us, you can expect the best service in cane furniture repair in Melbourne. We will provide you with a free quote on all cane repairs, rattan repair, basket repairs, breuer seat repairs, bentwood chair repairs and wicker repairs. When it comes to working with us, we can help you with the following:
* Bentwood chairs re-caned.
* All cane seats replaced.
* Antique cane restorations.
* All hand laced canework.
* Cane cleaned and re-lacquered.
* Cane re-stained or painted.
* Cane handmade to your specifications.
For us, no job is impossible and we can handle all challenges and all requests from our clients. Feel free to contact us in regards to free quote. Ph. (03) 9417 7888 or call at 180 Wellington Street, Collingwood, 3066, Victoria.